My dream is to one day have some land where we can raise chickens, a couple of cows, guinea pigs and other animals. Unfortunately although we live on a piece of land big enough it is not mine. So the animals have to wait BUT my wonderful boys thought it would be fun to act like chickens for their momma and even taught baby bro to "peck" at the ground with his forehead. Luckily he didn't pick up their "chicken fighting". Which consisted of their arms being behind their backs as the tried to kick each other.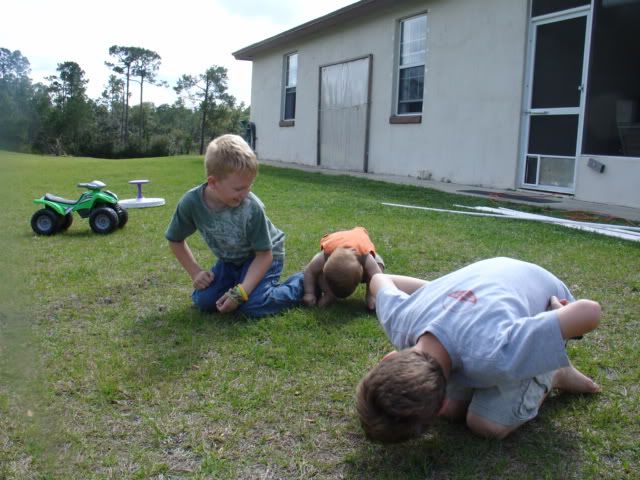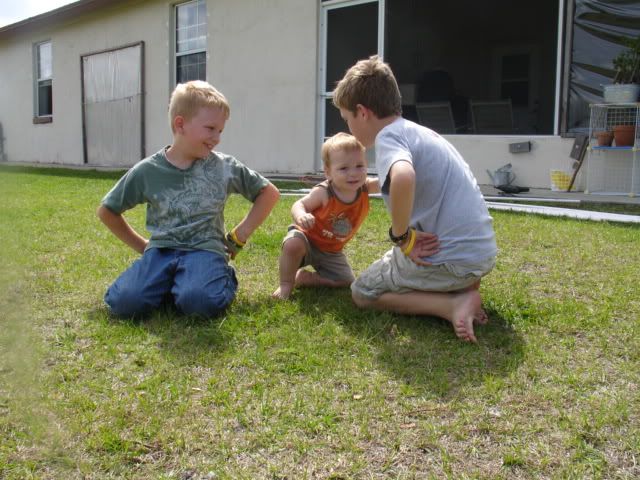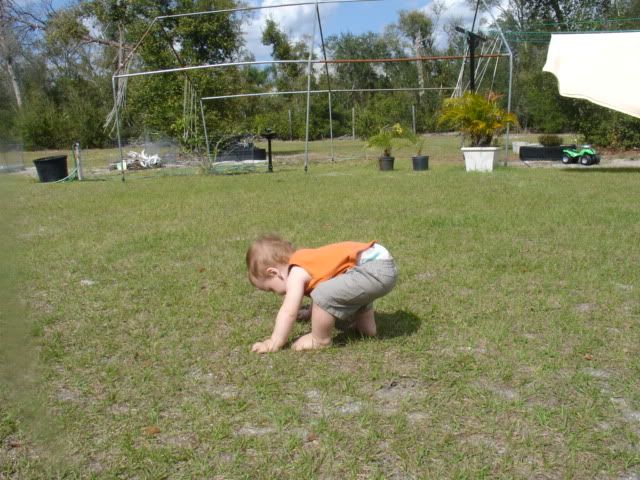 Taking a break from playing chickens...
Peanut decided he should water the garden...
Back to school, well it is not suppose to be a school of clowns...