We headed to the Dollar Tree today and I picked up some items to make a few lap books for Isaac. He wants to do school with the boys and I have been at a lost on how to incorporate stuff into "school time" with the boys. Then I came across
Tot School
by
1+1+1=1
blog. I have been inspired :) So while Isaac took a short nap I made a numbers lapbook and started a shapes lapbook for him. The numbers consists of 10 pockets that have number flash cards in it. The shapes one will have Velcro on it so he can put the correct shapes on each page. Nothing fancy, but it is a start.
We played outside most of the day, and this evening Xavier and I threw the football. After dinner all of us played softball. Well, we took turns pitching and hitting. I am so kicking booty! Which I am quite happy about because 2 days ago I could not hit the ball to save my life :) Here are a few pictures of our peanut :)
Look mom I can climb. He thinks it is great fun to stand up with no hands there.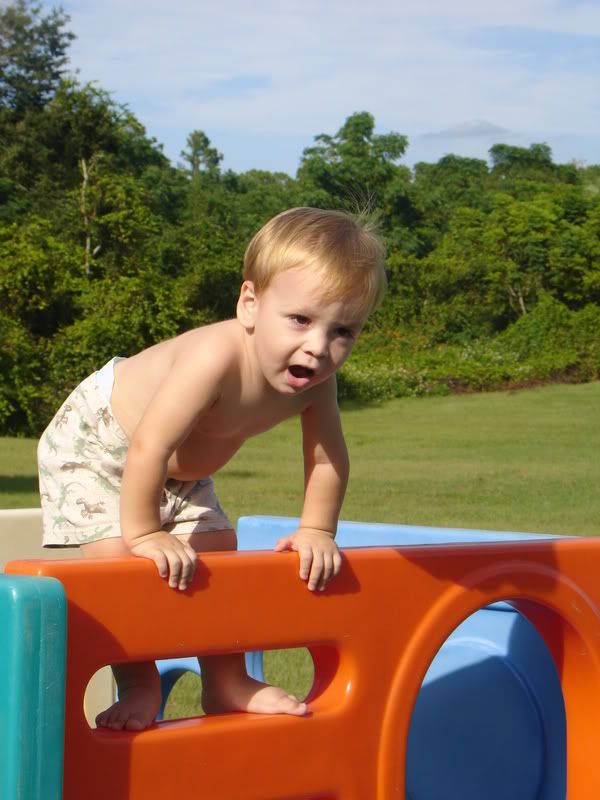 Posing for the camera :)