Tuesday was Homeschool Days at Animal Kingdom. We had a lot of fun but to be honest now that I have been to 3 of Disney's parks (Magic Kingdom, Epcot and Animal Kingdom) I would only really want to go back to Epcot. Animal Kingdom was nice but way overpriced in my opinion.
Now back to our trip... there were stationed set up around the park with activities for us "homeschoolers" to learn about certain animals, the environment and the what not. To be honest they were kinda cheesy and geared towards lower elementary but we visited most of them. The best part (and probably most educational) was when Micah started asking one of the researchers that did the "Flight of Wonder" show how she got her job and where she went to school. Micah was very impressed and went away thinking about what he should do. He would like to work with animals but he would also be happy working on cars at this time. Only being 6th grade I am not pressuring him to make up his mind about future careers though, lol.
Here are some photo's of our day :)
Tree of Life
The first activity was about Gibbons.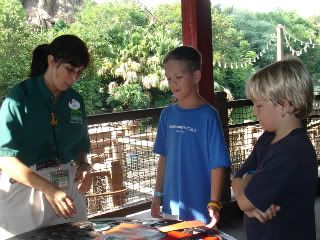 Micah talking to the researcher.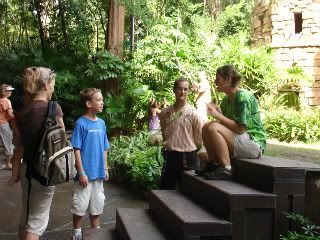 Xavier is playing a game at one of the activities.
Isaac tried to call "Dada" but got to hear about conservation projects instead.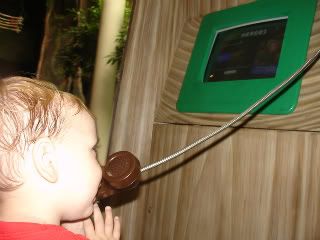 Drumming...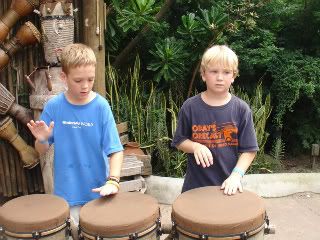 The end of the day...